QPSI Retail Display Packaging
How Our Visual Merchandising and Point of Purchase Displays Make Your Sales Pop!
The statistics lend weight to the value of visual merchandising for manufacturers and retailers. According to a leading digital marketer, 82% of mass merchant purchase decisions are made in-store (Hibu). Furthermore, 90% of shoppers make at least occasional purchases they didn't intend to buy.
Today, savvy marketers know to leverage those facts by using QPSI merchandising and display capabilities to enhance the shopper's experience and showcase their products with convenience, style, and flair. Free-standing displays can offer special discounts and in-store savings to shoppers and, of course, make brands shine to boost sales for both customers promoting products and retailers displaying them.
Count on QPSI's Expertise to Deliver Displays that Win at Retail:
Clip Strips

Club Pallets

Club Trays

Dump Bins
End Caps

Floor Stands

Half Pallets
Quarter Pallets

Semi-permanent Displays

SideKicks
QPSI Visual Merchandising — Expertise On Display
When your goal is to increase sales, it's critical to have a partner you can rely on to help you get products into the marketplace and in front of customers as quickly as possible. But you also need a partner who understands your brand, its messaging, and your audience. You can trust the experts at QPSI to perfect your in-store marketing with noticeably effective retail ready display and merchandising solutions.
At QPSI, we help you put your products and brands front and center. We understand the importance of on-time delivery and fulfilling the commitments you make to your valued consumers. To QPSI, good business develops out of relationships and getting to know our customers, their products, and brand standards on a deep level. We're constantly looking for ways to increase impact while remaining cost-conscious and providing added value.
Visual Merchandising that POPS
QPSI strives to increase your designs' efficiency by identifying effective ways to assemble Point of Purchase Displays and communicate your brand messaging more effectively. Instead of focusing solely on the display,  we synergize the display and the product by evaluating how the products get loaded into the displays. This multifaceted approach allows us to integrate cost savings and efficiency directly into your merchandising.
One important aspect that often gets overlooked when discussing the advantages of Point of Purchase Displays is the ability to provide all kinds of information to potential buyers. There's an abundance of room for promotional sales language, as well as product information, instructions for use, discount opportunities, and cross-selling of other store merchandise.
Capture Purchases with QPSI Club Store Displays
Join the club of clients who know they can count on QPSI to design and execute club store displays that stop shoppers at big box stores and convert them to buyers.
We consult with you to customize a solution that meets every request. Our solution is fully encompassing from concept design through end customer delivery. We make the process seamless for our customers, designing displays and optimizing the supply chain, to ensure their displays are delivered on time and in full for their customers.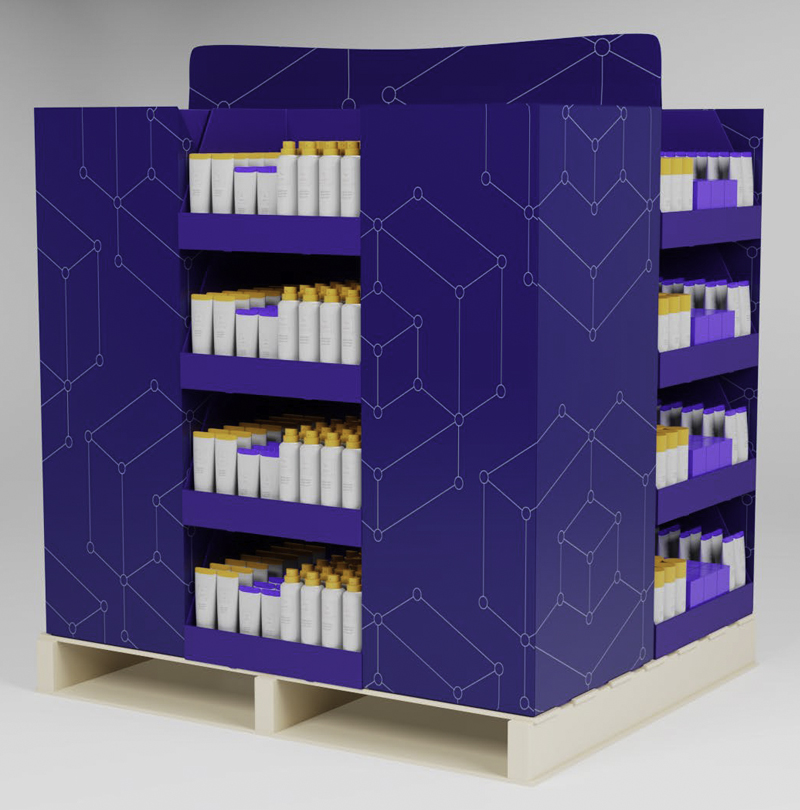 CONTACT QPSI FOR YOUR VISUAL MERCHANDISING & POP DISPLAY NEEDS
Contact QPSI today to learn more about our POP display packaging capabilities and how we can help your brand win in the marketplace.